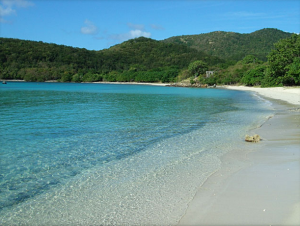 Summer Quiet Time: enjoy beautiful St. John beaches. The water is calmer and warmer, the snorkeling better.  The crowds are gone. Fall back into the water with that wonderful ahhhh feeling. Lamashur Bay is one of my favorites but check out this comprehensive website for all you need to know about about St. John Beaches and some gorgeous photos. http://stjohn-beachguide.com/
Summer is also a great time to enjoy specials and perks.  Please see our "summer special" which offers some great activities and a catered ready to grill meal at no extra charge:  https://www.calabashcottages.com/st-john-vi-honeymoon-package/
The  summer months are definitely  the time to truly enjoy the laid back vibe our guests love about St. John and Coral Bay in particular.  The locals are relaxed and unhurried.  Looking forward to seeing old and new guests during our downtime.
#bestbeachestjohnvi #stjohnbeachguide #wheretostaystjohnvi #honeymoonstjohnvi
Save
Save
Save
Save
Save
Save
Save
Save
Save