Top Ten Reasons to Visit St. John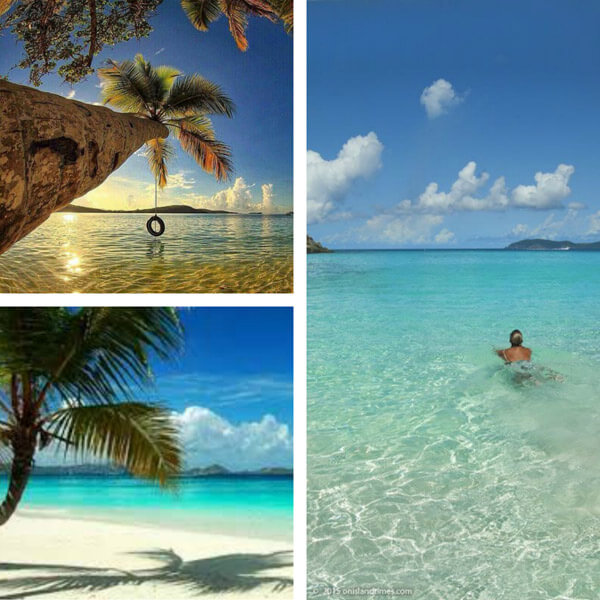 St. John is well known for it beautiful beaches with soft white sand, crystal clear blue waters and swaying palm trees. Because the Virgin Islands National Park owns most of the shoreline you will have unrestricted access to word class beaches that are unspoiled by condos and restaurants. There are also more remote rocky beaches with their own wild beauty.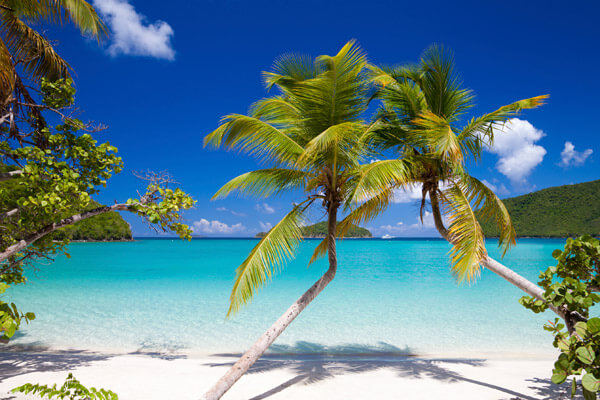 Snorkeling
Beneath the turquoise waters you will find an underwater paradise. The calm shallow shorelines make for an easy entry even for first time snorkelers. We do provide snorkel gear at all of our homes so you don't have to rent. You will find snorkeling possibilities at all of our beaches. Most beaches are cove shaped with the reef on the outer edges. In between you are quite likely to encounter a sea turtle in the "turtle grass".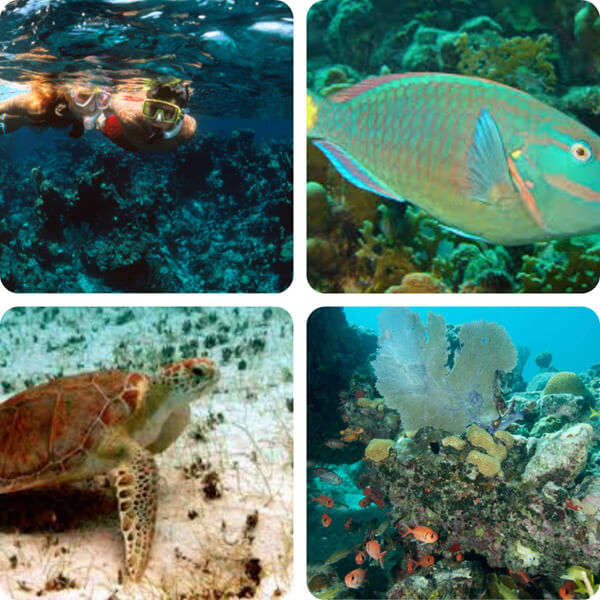 Water Sports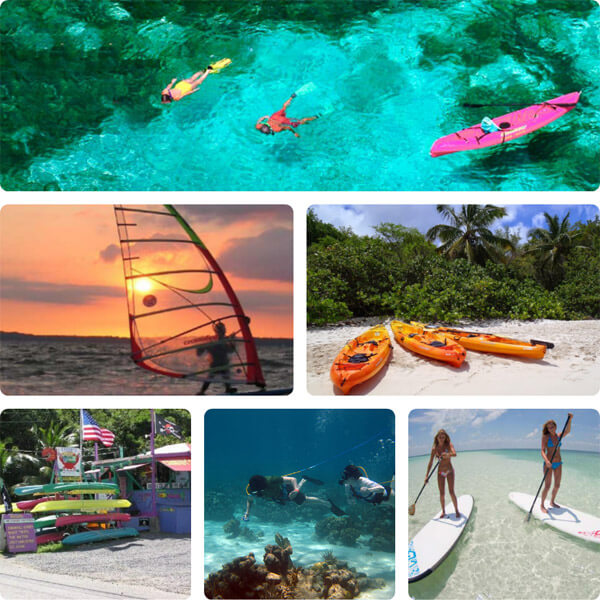 Boating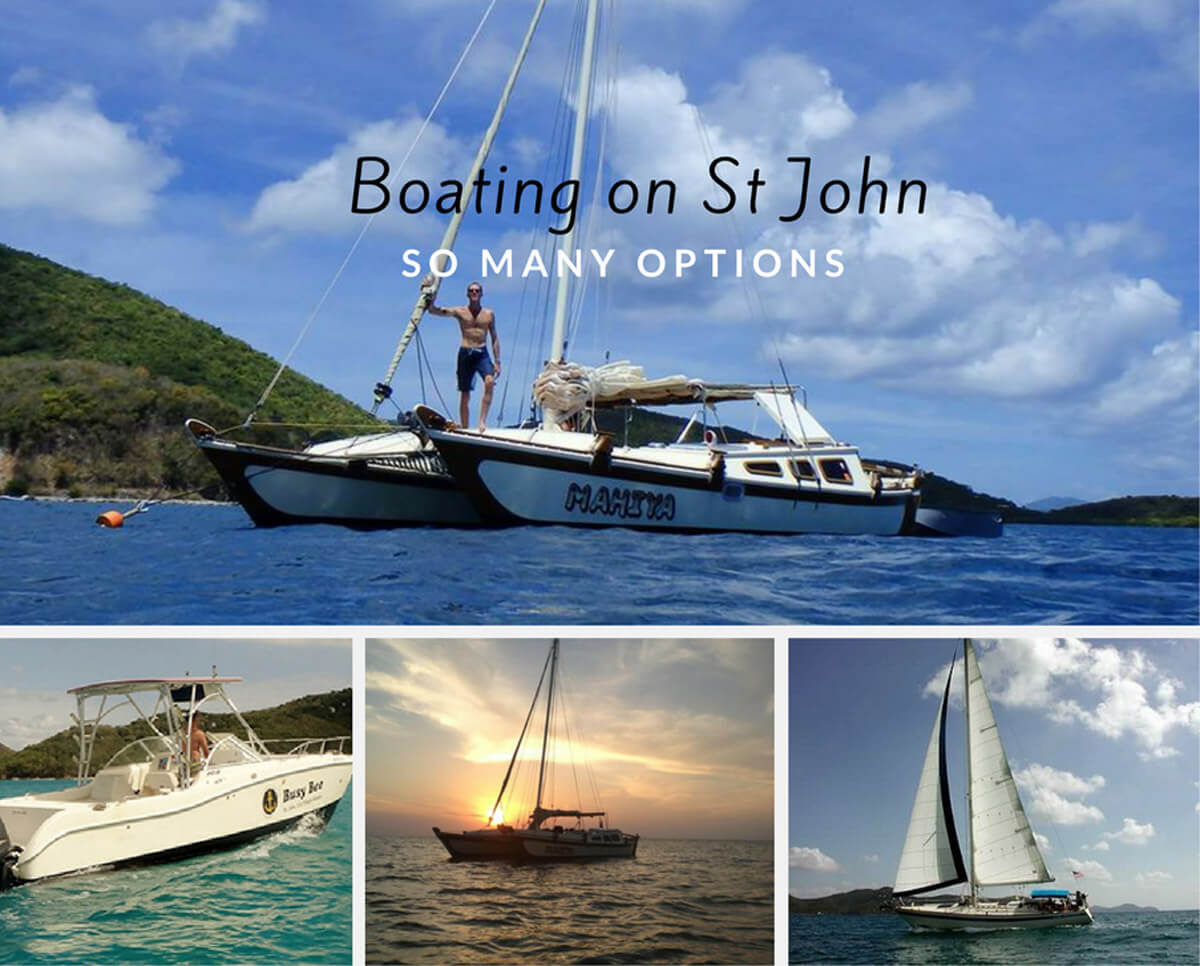 If you want to explore St. John by sea you can choose from motor boats and sailing boats captained by knowledgeable people who love St. John and the boating life. You can explore the bays of St. John or make a trip to one of the nearby islands.
My favorite recommendation in Coral Bay is Busy Bee Charters. Most of our guests are couples and Bryan's (the owner of Busy Bee Charters) "Lap of St. John" provides an affordable way for couples to plan a day on the water. Lunch is provided and you will visit some of the best and least visited snorkel spots on St. John. www.busybeevi.com
View More Boating Recommendations
Virgin Islands National Park
The National Park owns over 7000 acres on St. John. As we are a small island (12 miles by 4 miles) this makes up about two thirds of the land mass on the island. It's unlike many other parks where you pay a fee and pass through park gates. The park owns parcels of land throughout the island. Often the only indication that you are in the park is the lack of private homes and businesses, the trail signs and the view of pristine beaches as you drive up and down through the hilly terrain. The only beach that charges a day use fee is Trunk Bay. It also has a concession stand for snacks and an underwater snorkeling trail. All other beaches within the park are free.
The National Park provides guided hiking and boating trips. They also have a very informative visitor center.
For more information their website is: https://www.nps.gov/viis/index.htm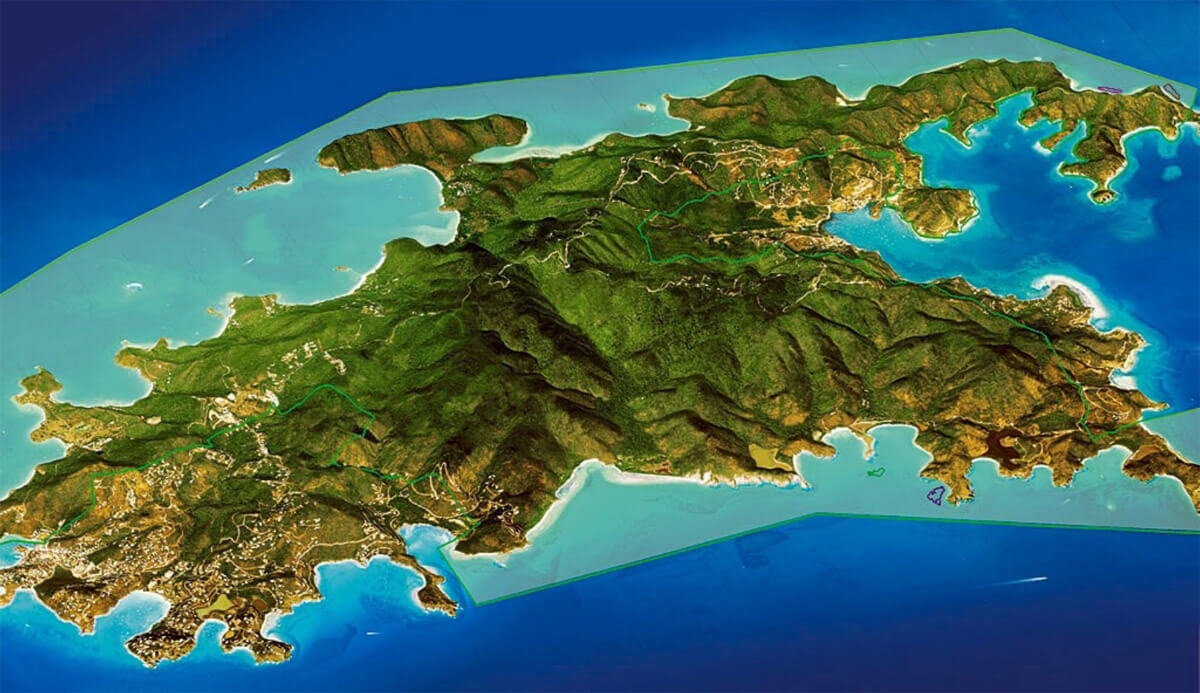 National Park Of the Virgin Islands: Showing land and water borders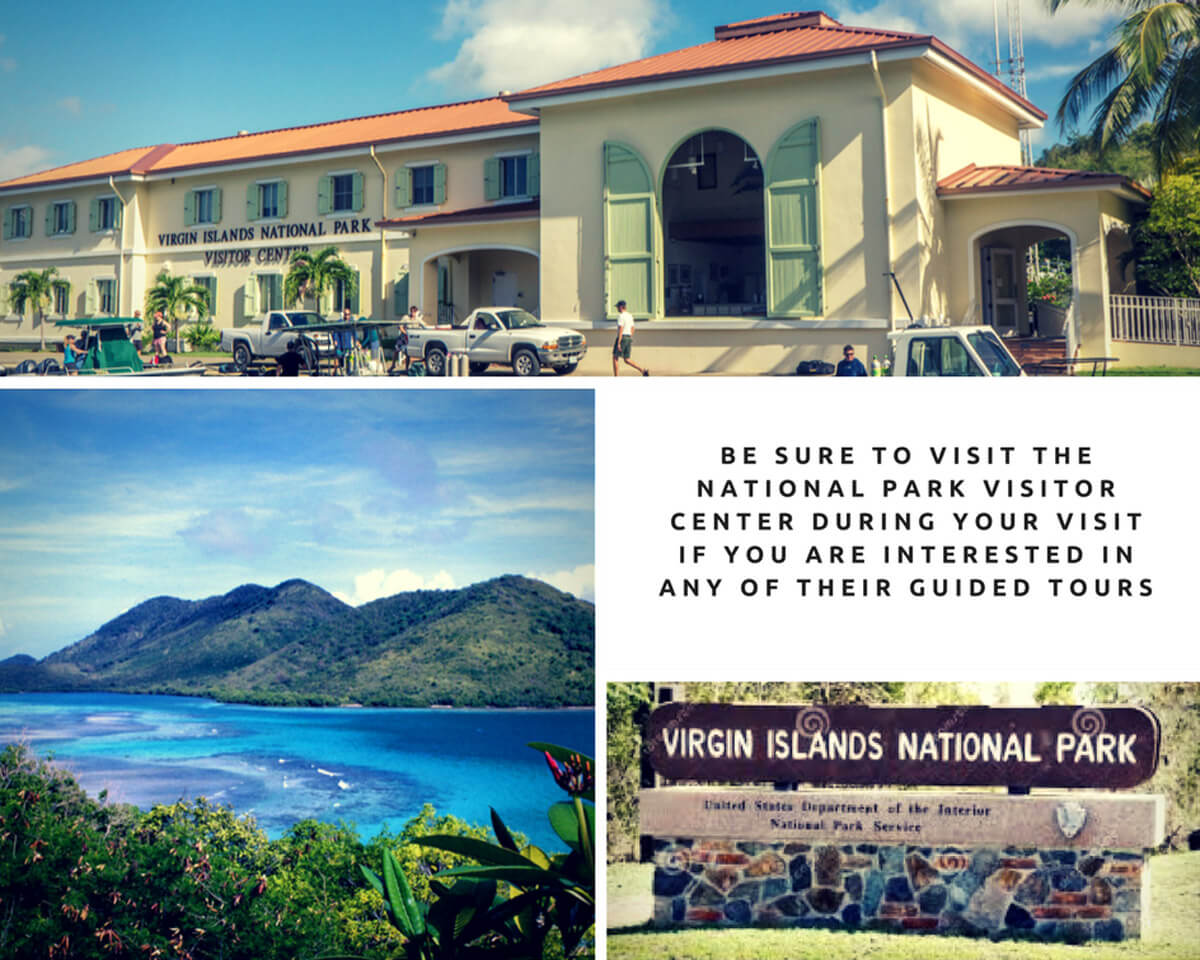 Hiking
Thanks to the National park St. John has a number of wonderful hiking trails. Most are hilly but we are pleased that in recent years a few handicapped accessible trails have been constructed. Hopefully more will be in the future. St. John is in general not easy to negotiate for the handicapped so I applaud these efforts. My father had multiple handicaps so this is an issue dear to my heart. I also know that despite his disability he was delighted to be able to get in the water and swim and float like the rest of us. Unfortunately none of our homes, due to the terrain are accessible to any guest that cannot manage a few steps. Please feel free to contact me about restaurants and other sites that are willing to lend a helping hand.
There are even a few hiking trails that have been made accessible. My father particularly liked the Francis Bay boardwalk: https://www.nps.gov/viis/planyourvisit/accessibility.htm
For those of us fortunate enough to be able to negotiate the rest of our trails there are some wonderful options.
http://www.vinow.com/stjohn/attractions_stj/nationalpark/hiking-trails/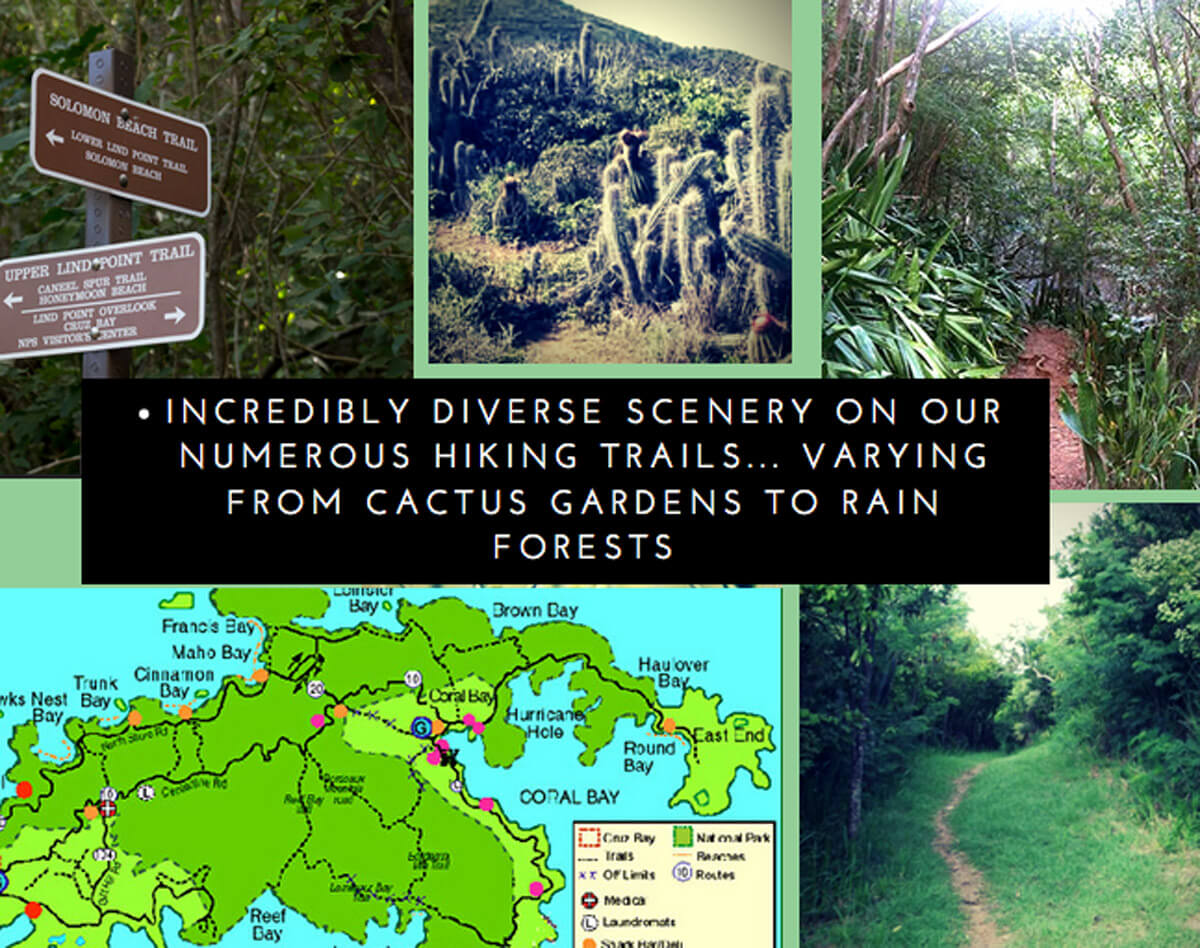 Danish Ruins
ViNow.com provides a a very well researched history of St. John which is a wonderful source of information prior to visiting the danish Ruins on St. John. Please read: http://www.vinow.com/stjohn/history/
The Virgin Islands National Park maintains most of the ruins on the island and many are available to visitors. We hope you will add some of these sites to your visit.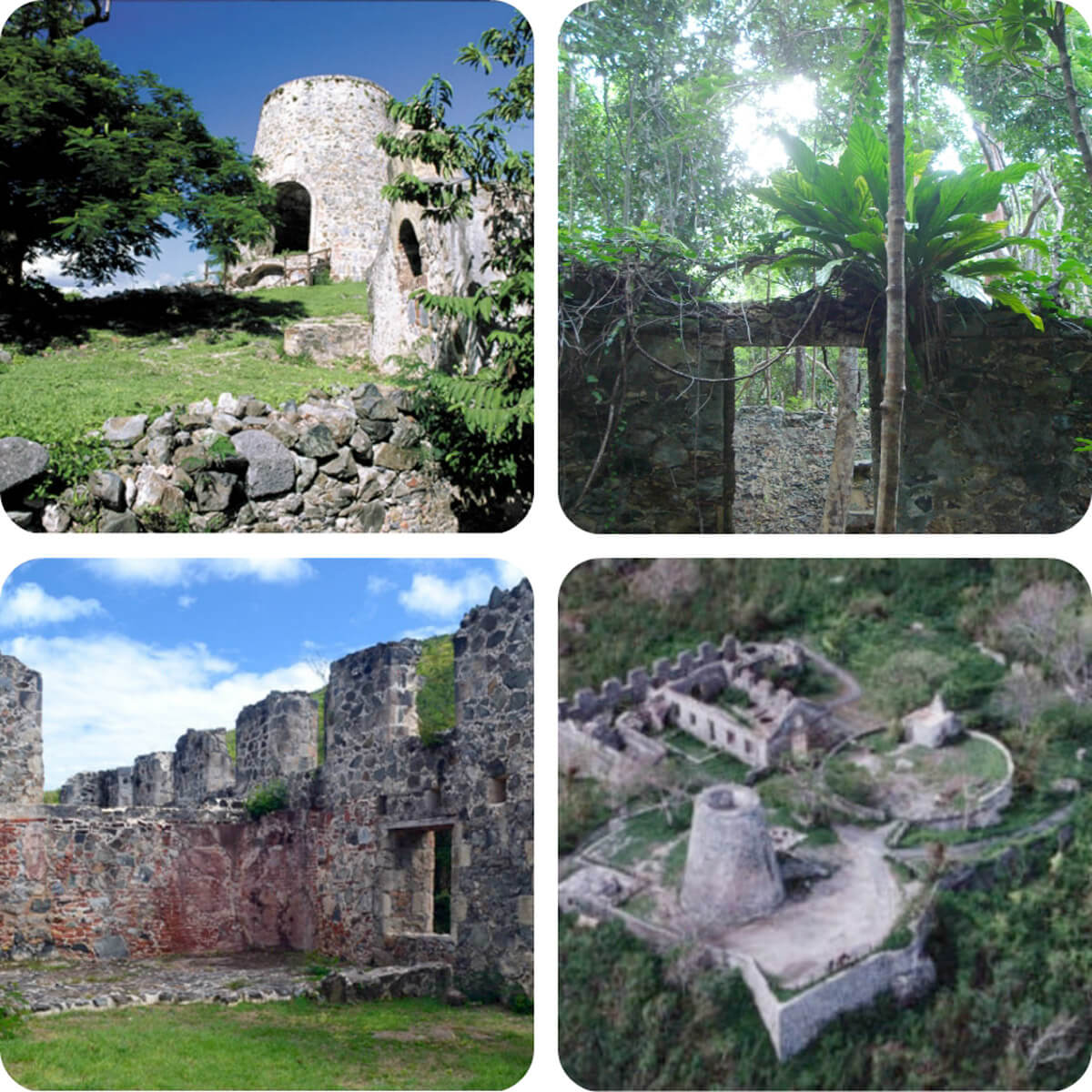 Restaurants
St, John has an increasing and ever improving selections of restaurants from casual to fine dining. But even in the finest restaurants no need to dress up unless you want to. We take you as you come on St. John.
We have compiled a list of recommended Coral Bay restaurants, and will be adding Cruz Bay restaurants soon (in the meantime, check out TripAdvisor below).
View Coral Bay Restaurants
View St. John Restaurants on TripAdvisor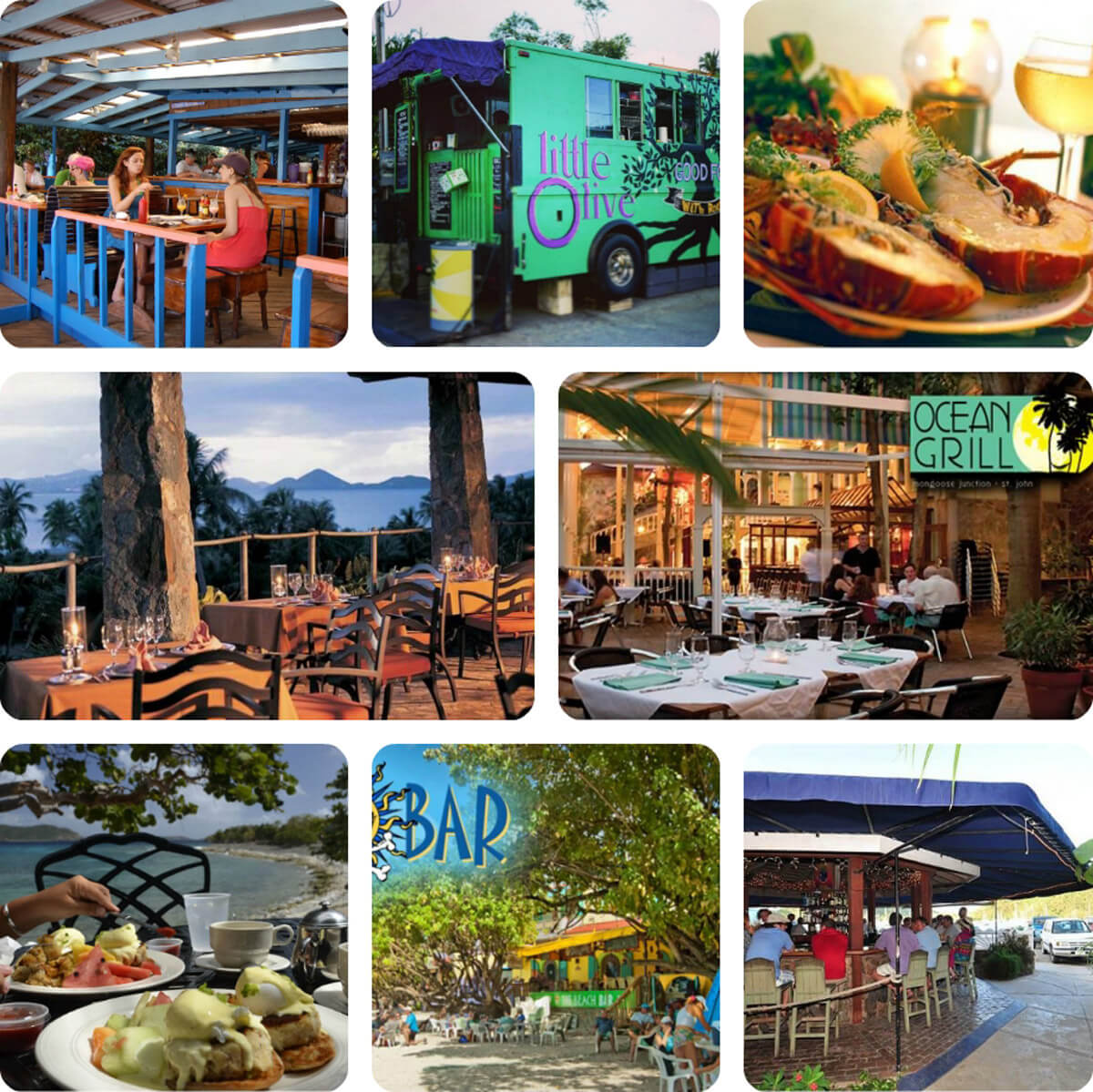 Unique Shopping
Like every island that caters to visitors we have our share of tee shirt shops and you'll probably head home with a new tee. We have some duty free high end jewelry shops. Unlike nearby islands we also have some wonderful small creative shops and a great art gallery (Bajo el Sol). The two main shopping centers, Mongoose Junction and Wharfside Village are very attractive and have restaurant sand shaded seating areas so no one has to shop until they drop!
During quick walk through the small town of Cruz Bay you will discover several other delightful small shops. Numerous small boutiques have recently sprouted up on Coral Bay side so please give them a look as well.
Relax and Unwind
Sure you came to visit the island, enjoy the beaches, have some adventures, eat and drink too much but I am guessing you also came for some down time. If you've rented a villa with a deck and a view please make sure you set aside to just relax and enjoy. Sit in the hot tub under the stars. Or grab some beach chairs and watch a north shore sunset. Thanks to the National park their are so many options to find your own quit peaceful spot.