FAQ & St. John Information
Arrival at St. Thomas airport: Most of our guests use a private transportation company to transport them from the airport to the ferry. The pre-paid service will expedite your arrival often meaning you make an earlier ferry and you will not be crowded into an airport taxi-van. Round trip transportation costs are $130 per couple and there is no charge for your bags. The airport taxi does not leave the curb until everyone from your flight has collected their bags and they are apt to stop at hotels all the way across the island to drop off passengers. They charge an additional $2 – $4 per bag. The cost ends up being around $40 less than the private service but it can up to an hour longer to reach the Red Hook ferry. If you choose the private service we can make the arrangements for you. If you chose to use one of the airport vans present your self to the dispatcher after you have your luggage.
Preferable flight times: If it is possible to arrive mid afternoon that is the best choice. Between picking up your luggage, the 45 minute trip across St. Thomas, the ferry between islands, picking up your rental car and a stop for groceries you will probably not be settled into the house until 3 hours after your flight lands. We will however accommodate you if you should need to arrive late. If you arrive after hours we can get your car keys in advance if it is a company that we have a relationship with. The last ferry comes in at midnight and we will meet you on whichever ferry you arrive on. If you arrive on the 11 or 12 PM ferry the grocery stores will be closed but we can discuss getting some basic provisions so you can have something to eat or drink when you arrive. Whenever you arrive we will do our best to make your arrival as stress free as possible. On your departure date we recommend you look for an afternoon flight. The earliest flight you could reasonably make from St. John is 9 AM, and that would require an early morning departure from the cottage.
Your itinerary: As soon as you reserve your flights please forward a copy of your itinerary. We do know that you may have to provide us with later updates but it is very helpful for our planning to have this information as early as possible. If you want us to use your itinerary to set up your transfer with a private service from the St. Thomas airport please let us know. We will track your flight on the day of your arrival so we will be aware of delays but it is also helpful if you contact as as soon as you know of any changes to your schedule.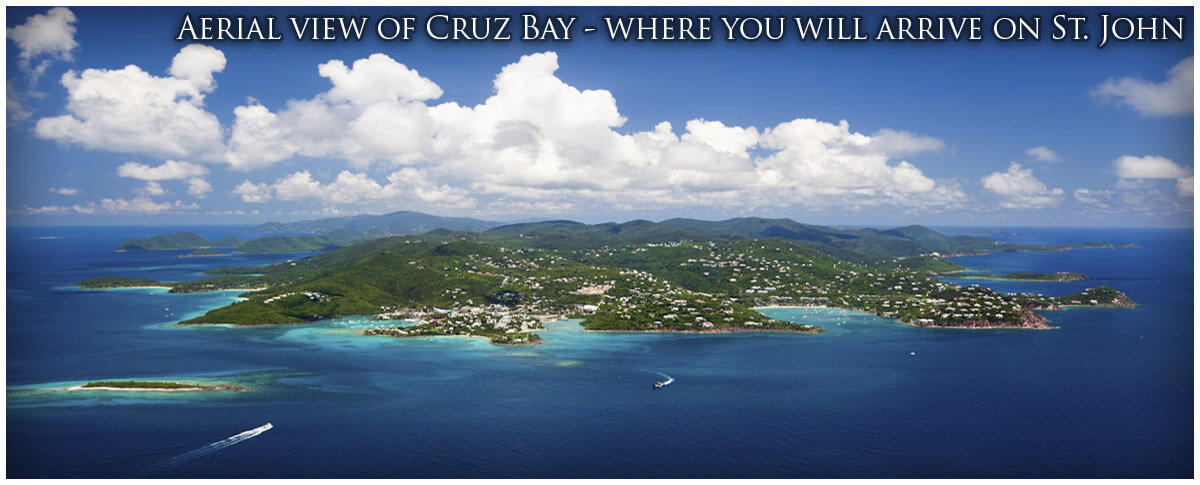 All of our homes are remote so a vehicle is required. We make the reservations for the majority of our guests. The company that we use when they are available is Courtesy Car Rental. We have been doing business with them for twenty years and they are a highly reliable company. It is important to keep in mind that they are a small company with a limited number of vehicles so we need to secure your vehicle reservation as early as possible.
Courtesy Car Rental gives our guests a ten percent discount (which cannot be combined if they are offering any other specials). If you prefer to deal with another car rental agency we are happy to make arrangements with them for you. If you want to book your vehicle on your own please be sure to let us know so we can make note of that in your reservation.
Unless you request a different vehicle we book a Jeep Wrangler – 2 door, 4 wheel drive and automatic. You do need four wheel drive to stay at our Calabash Boom location.
Please note that we do not make a commission on your car rental. The commission that we are offered is applied as your discount when you return the vehicle. We do this as a service to help you with the details of your vacation.
Car Rentals on St. Thomas
Some of our guests prefer to rent a vehicle at the airport. This does admittedly have some advantages. It does save some money but once you add in the cost of transporting the vehicle on the barge the savings are very small. Because we care very much about you having a relaxing glitch free vacation we want you to know about the potential pitfalls of renting a car on St. Thomas. Here is a bit of a hard sell about why we hope you don't choose that option.
Most St. Thomas agencies do not allow their cars to be transported to St. John. If you choose to rent a vehicle on St. Thomas please be absolutely certain that their cars are permitted to go to St. John or you will not be allowed to get on the barge.
Service is not provided to cars on St. John when they are rented on St. Thomas. If there is a mechanical breakdown (even one that is not caused by you in any way) you are responsible for the cost of towing the vehicle back to St. Thomas. Even something as simple as a flat tire can end up ruining an entire day of your vacation if service is not available to you.
We have had cases where a guest has been promised a four wheel drive vehicle and arrived to find that in reality only two wheel vehicles were available that particular day. That requires a trip back to the airport the following day to exchange the vehicle.
There are three barge companies that transport vehicles between the two islands and they leave approximately every half hour. Very frequently one of those boats is out of commission. If renting a car on St. Thomas please plan a good deal of extra time. The last vehicle barge departs at 7 PM. Allowing that one could be out of service you should plan to arrive no later than 6:15 for the 6:30 barge. Also allow 45 minutes to an hour for the drive across the island and another hour to get your luggage and complete the transaction with the rental car company. So this is not a viable option if your plane is scheduled to arrive later than 4 PM. Given frequent flight delays it would be a best to choose a flight scheduled to arrive around 2:30 or 3:00 PM
Passenger ferries leave every hour on the hour and are very reliable. They run until midnight.
Ferries: As stated above the passenger ferries run every hour on the hour until midnight. No reservation is required. The ferry costs $7 per person, per direction. Small bags and purses that can fit in your lap are no extra charge. Larger bags are $4 each.
For information between the US Virgin Islands and the British Virgin Islands please see this link: http://www.vinow.com/general_usvi/interisland_ferry/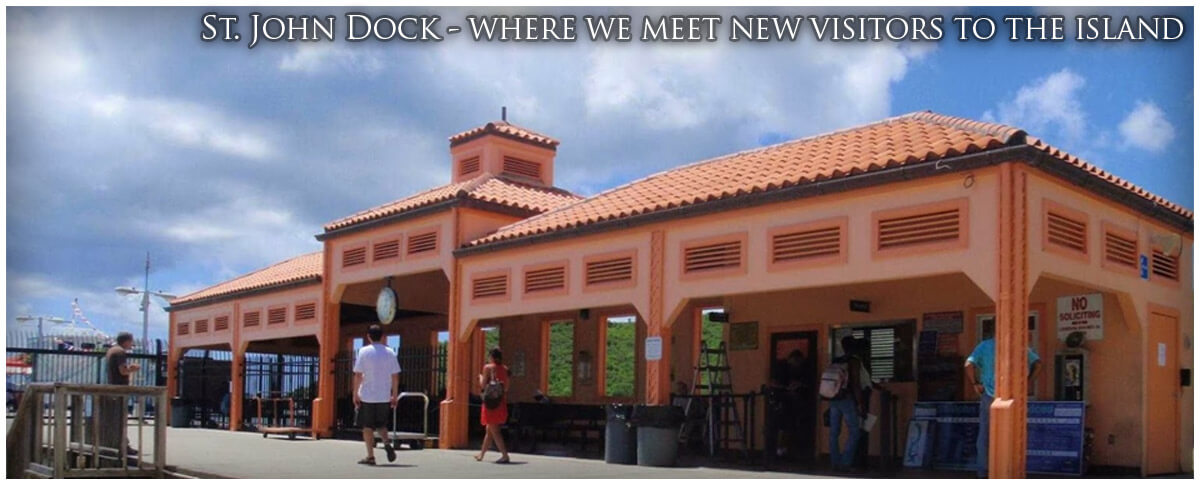 Check in and out times: We need a full six hours between guests departure and new arrivals. This allows us to clean and maintain the houses thoroughly. Check in is any time after 4 PM and check out is at 10 AM. We can sometimes prepare to have the houses available a bit earlier but quite often we cannot.
Greeting our guests: For first time visitors to the islands or if "it's been a while" we prefer to meet you at the dock on St. John. We will then take you to pick up your rental car and stop for groceries before showing you out to the house. If you feel quite familiar with the island we can also arrange to meet you in Coral Bay. Whoever shows you into the house will give you a basic orientation and also go over the map. They will discuss your interests and make suggestions to help you enjoy your stay on the island as much as possible. They will point out some of the best beaches, snorkel spots, hiking trails, restaurants and shops. Feel free to ask them any questions that will enhance your stay. Our greeters are all enthusiastic residents of the island that are hoping to make your vacation as much fun as possible.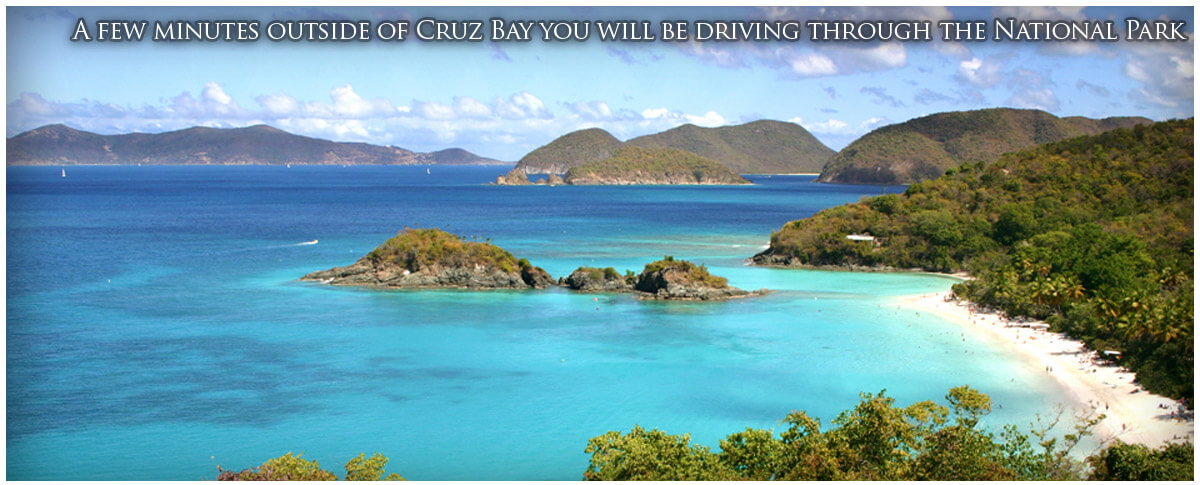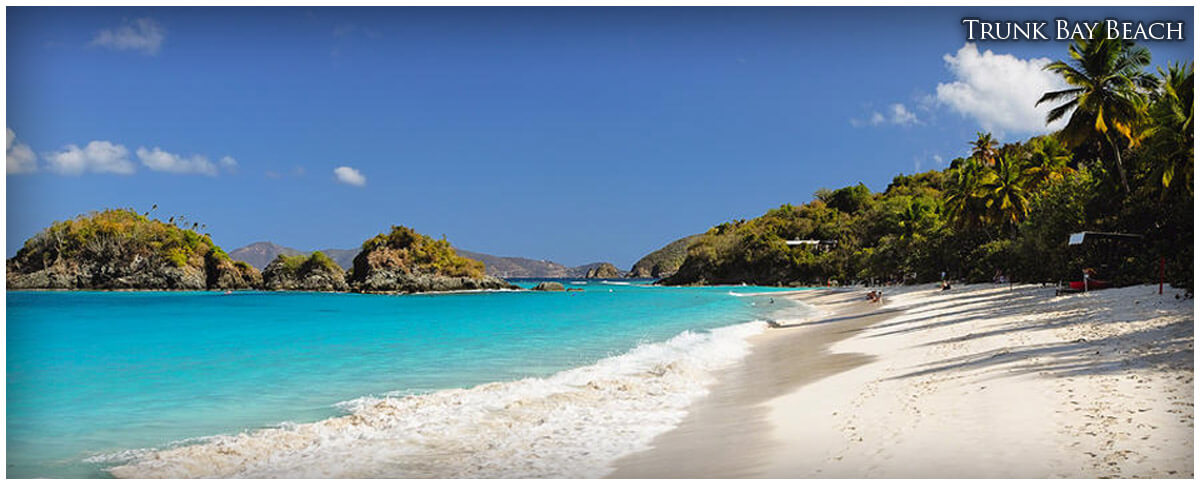 Reservation Policy: As soon as we confirm a reservation you will receive an e-mail with payment details. You will need to send us a check or Venmo payment for 50 percent of the total. The balance, also by check or Venmo, will be due 60 days before you arrive. We will send you an email once we receive your payment. In the event that your check does not arrive we will contact you (delivery problems do happen) rather than canceling your reservation.
Security Deposit: We do not collect a security deposit. We keep our homes very well maintained. Our experience over the years has been that our guests return the favor by treating our homes with respect and we are grateful for that. We also do not have a reservation fee or a cleaning fee. All houses are cleaned by our excellent staff prior to each arrival.
Cancellation policy: We fully understand that when guests need to cancel a vacation on St. John they are as unhappy about that as we are. As soon as a reservation is made we block those dates off on our calendar and receive no future inquiries for that time period, If you inform us of the need to cancel we will immediately open those dates on the calendar and make every attempt to find a replacement rental. We may need to offer a last minute discount in order to refill your week and in that case you would lose part of your deposit. We do not charge a cancellation fee but we are only able to offer refunds when we are able to rebook canceled rentals. We make every effort to refill a cancellation but we want to be sure that guests understand that, unlike a hotel, rental homes do not get a lot of last minute bookings and no walk in traffic. If you need to cancel inform us as soon as possible to maximize the chances of giving you a full refund. We also highly recommend trip cancellation insurance.
Hurricane policy: Hurricane season technically runs for almost half the year. In reality I consider the middle of September to be the height of season so the risks are lower as you move in each direction from that date. We do have guests stay with us each year during hurricane season and the majority of the time there are no problems. Should we be under threat from a serious storm we certainly do not want you to make a trip here. We would therefore refund your rental rate without requiring you to rebook. We understand that a different week may not work into your plans. The airlines however are often not that understanding and require you to rebook within a certain time period. This is another reason to consider trip cancellation insurance. If you are unable to arrive due to a storm in your area we cannot refund your rental.
What to do on your visit
http://www.tripadvisor.com/Attractions-g147409-Activities-St_John_U_S_Virgin_Islands.html
http://www.seestjohn.com – This site contains a wealth of information about activities, beaches, culture, environment, hiking trails and wedding planning.
We also have a few personal favorites tours that leave right from Coral Bay and provide a distinctive experience not available through other operators. The operators of both tour companies are people that we know well. They have each worked with us for years greeting guests at the dock and showing them out to our homes. We have heard from many of our guests about what wonderful service they provide.
Busy Bee Charters: Bryan and Margaret Barnes are the owners and operators of this Coral Bay charter, snorkel and PADI dive shop.  They offer many options on the water but our favorite is the "Around St. John" trip.   https://www.busybeevi.com/
Reef to Peak Tours: Jenn Russ has worked for many years doing kayak, snorkel and hiking tours on St. John. She has recently moved her business, with numerous trips that are unique to the island, to Maho Bay. Call her at 340 693–3279 or email her lynn@reef2peak.com. She will be happy to customize a tour for you based on the activities that you are interested in and your ability level.  Jenn's website is: www.reef2peak.com
Nearby Sights and Beaches
You will of course want to visit our many beautiful beaches, experience the underwater beauty of our reefs and our historical ruins.