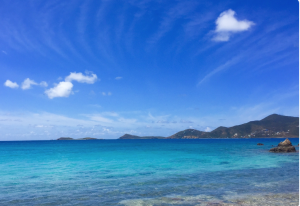 St. John Virgin Islands Hurricane Recovery:  On a recent visit to the states a friend of mine (well aware of the hurricane horror show our first months had been) asked me this: "Tell me something good about St. John".  I loved that question! My first response was "the community".  I have never been more proud of St John and Coral Bay than I am now. Many of you have seen the pictures of the destruction and know how far we have come. The resilience of the people here has been amazing to watch. We have lost much: friends and neighbors who lost their homes, boats and businesses, long time residents forced to relocate- some permanently and some temporarily- so we can't ever really put this behind us. But still we have much to be thankful for. We received so much help from the people who love this island in financial contributions and physical help. We are so incredibly grateful for the visitors who came back this year. Your love for our island is such a big part of our recovery both financially and emotionally.
But there are many other good things to tell about the island: Most businesses have reopened. Trails have been cleared, beaches are gorgeous. You will need sun block on the trails as they are less shaded for now then they were. We provide beach umbrellas at our cottages but if you are staying somewhere that does not you can purchase them at Mumbo Jumbo in Coral Bay. One thing to be prepared for is that many of our beautiful palms are gone.  So you will need some shade and you may shed some tears.  Boat charters are up and running, kayaks and paddle boards are available for rent. The snorkeling is still great. We provide gear for our guests but it is also available for rent.  The music scene has also kicked back in. Please see our events page. so you will know what is going on during your visit:  https://www.calabashcottages.com/events-calendar/
The responses from returning guests have been very positive, St John is still gorgeous.  All ofour homes are in great shape andaccepting guests.  Please come visit.
www.CalabashCottages.com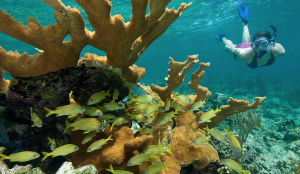 www.CalabashCottages.com