When:
November 9, 2019 @ 7:00 pm – 8:00 pm
2019-11-09T19:00:00-04:00
2019-11-09T20:00:00-04:00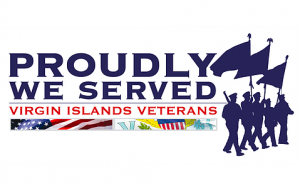 On Saturday, November 9th starting at 7pm Bajo El Sol Gallery on St. John will be hosting the award winning documentary film, "Proudly We Served: Virgin Islands Veterans of the Korean War" in support of Veterans Day celebrations this coming weekend.
The short documentary film was produced on behalf of the American Legion, District 10 and was recently awarded Best Picture in the Oregon Documentary Film Festival, this past March 2019.
The film is the third installment in the "Proudly We Served" (PWS) series, the 30-minute film vividly explores what motivated Virgin Islanders to serve in the Korean War from 1950-1953, their contributions to the war effort, and the effect military service had on their lives. The film contains excerpts from interviews combined with photographs from their personal collections, newsreel footage and clippings from newspaper articles of the period, and other archival materials to convey what life was like in the Virgin Islands at the time.
About the film series: In late 2007, The American Legion District 10 of the United States Virgin Islands authorized a volunteer production team to produce the documentary, "Proudly We Served: Virgin Islands Veterans of World War II". This was the continuation of a project initiated a few years prior to collect and preserve the stories of Virgin Islands veterans for inclusion into the Library of Congress' Veterans Project. The PWS production team decided to continue the mission in 2013 and reached out to more than twenty-five Virgin Islands veterans, which led to the second installment, "Proudly We Served: Virgin Islands Veterans of the Vietnam War". Joan Keenan, Directed the film along with her PWS team. The project has been sponsored by the American Legion District No. 10 and supported in part by the Office of Veterans Affairs, the VI Academic and Cultural Awards Endowment Program, and the Virgin Islands Humanities Council.
Located at Mongoose Junction, Bajo El Sol Gallery is a hybrid art gallery, book store, espresso, wine and dessert bar. As a gallery and events space, Bajo El Sol is dedicated to offering the best in Virgin Islands fine art and cultural expression.. Established in 1993, Bajo El Sol is a five minute walk from the Cruz Bay Ferry Dock.